Perhaps your vision shows a mountain to "climb," but how do you get there and even go beyond? Many times the "tyranny of the urgent" and unexpected circumstances keep a customer focused on near-term results and tasks to the detriment of the strategic vision, goals, and objectives of the organization.

Triamer helps organizations link objectives and strategy to daily operations to develop and turn plans into great products/programs that achieve desired results in the near term and the long term.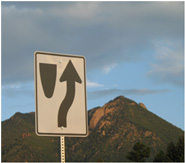 We pride ourselves on expanding the planning horizon beyond short-term, urgent issues to also address the long term considerations of where a customer wants to go, why it needs to go there, how it might get there, and how to evaluate progress. Triamer's emphasis is on producing plans that do not "sit on the shelf gathering dust or cobwebs," but producing plans that are realistic, truly "owned" by the organization, are executable, and achieve demonstrable results for the customer.